Inserta
®
ICVR Check Valves Retainer, Slip-In Type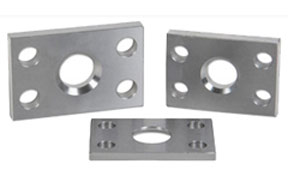 INSERTA® ICVR Check Valves Retainer, Slip-In type, Code 61 and Code 62 is used with an SAE J518 flange assembly to retain an INSERTA® ICS Check Valve, Slip-in type in axial flow applications. The retainer provides a flow transition between the valve and the flange.

These may be used with ADACONN® ADAFLANGE ADAPTERS, UNIFIED CODE U61 4-Bolt, in order to provide a minimum distance to adjacent surface components.

The INSERTA® ICVR Check Valves Retainers, Slip-In type, are steel construction, and plated for corrosion resistance.